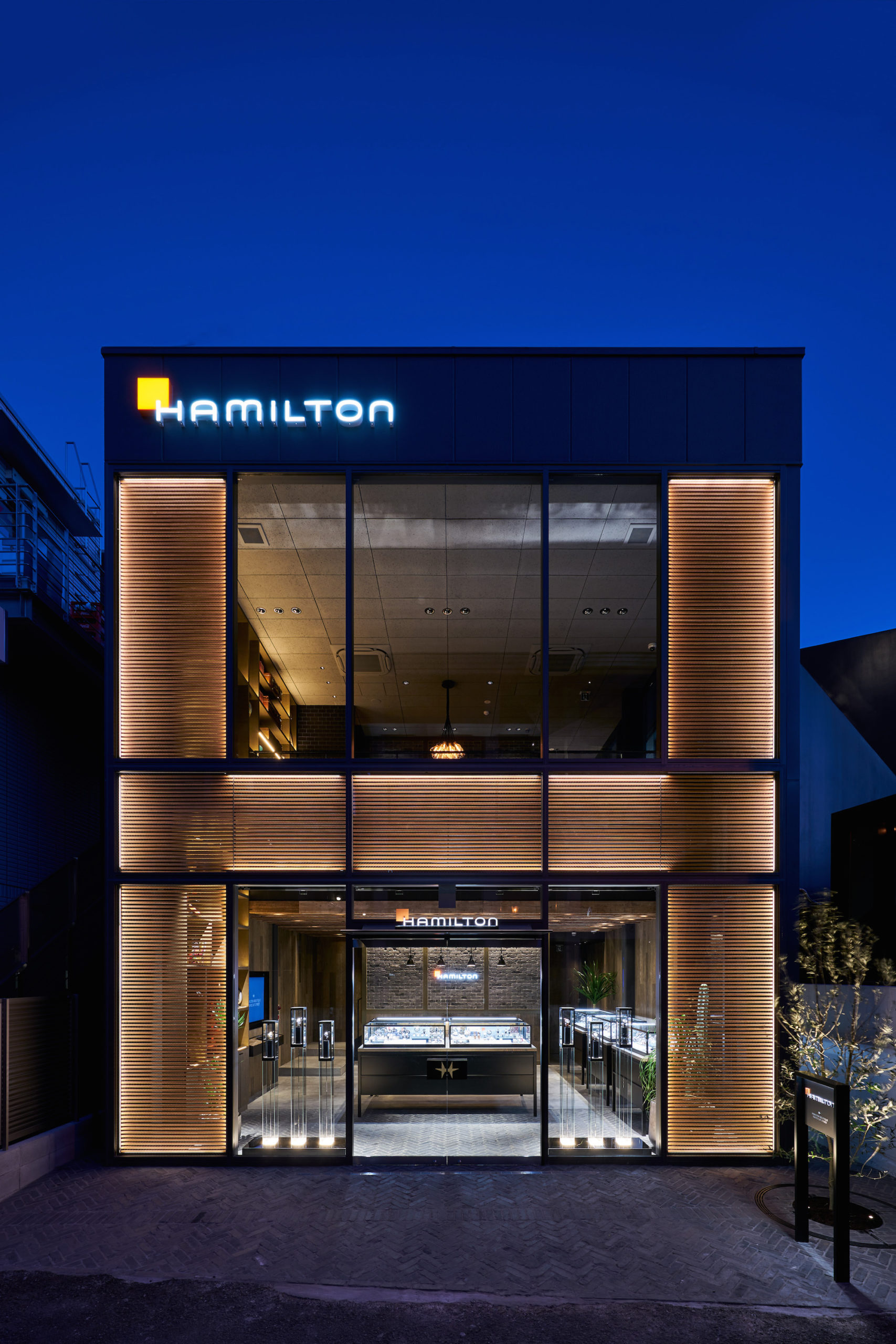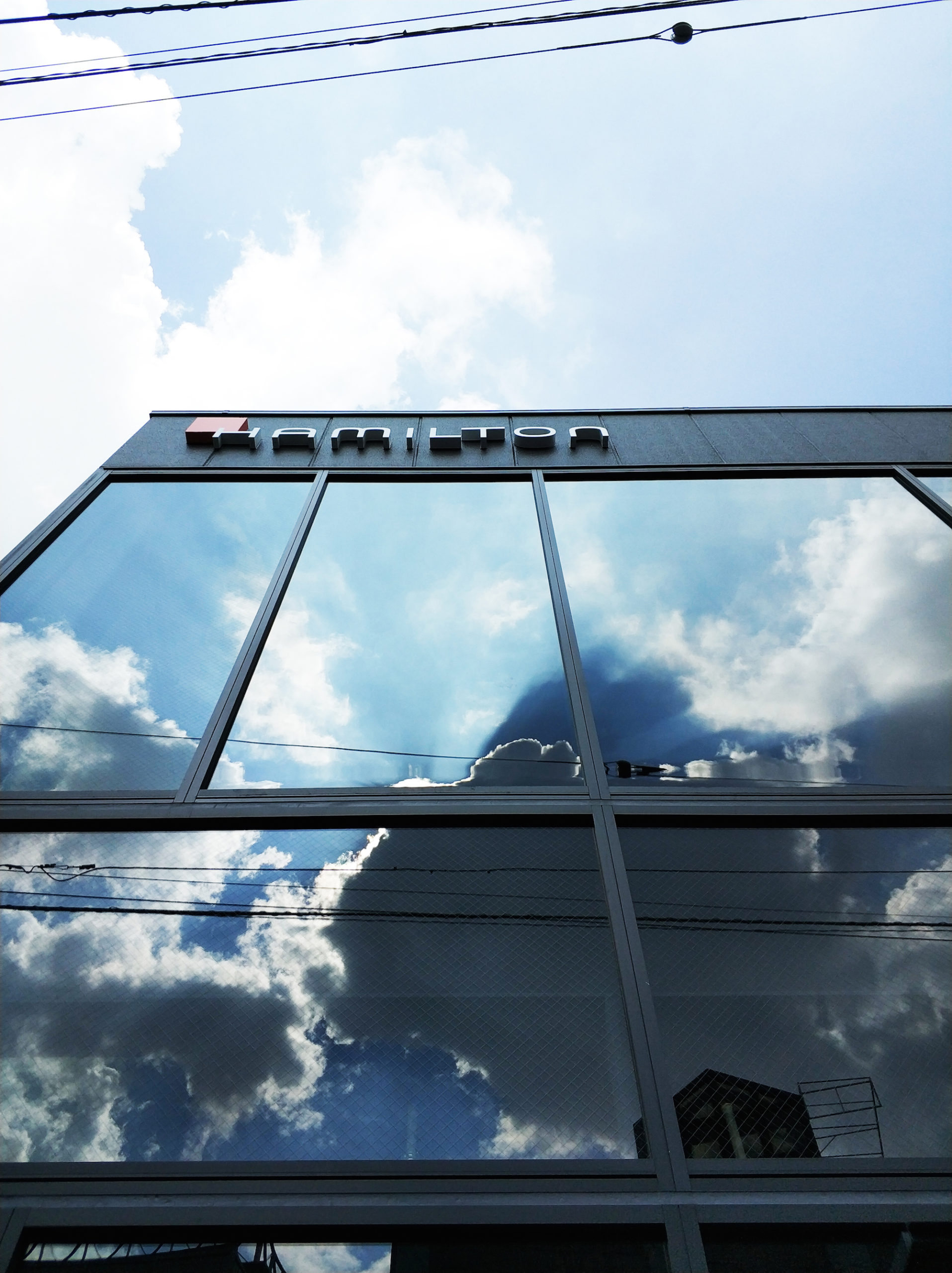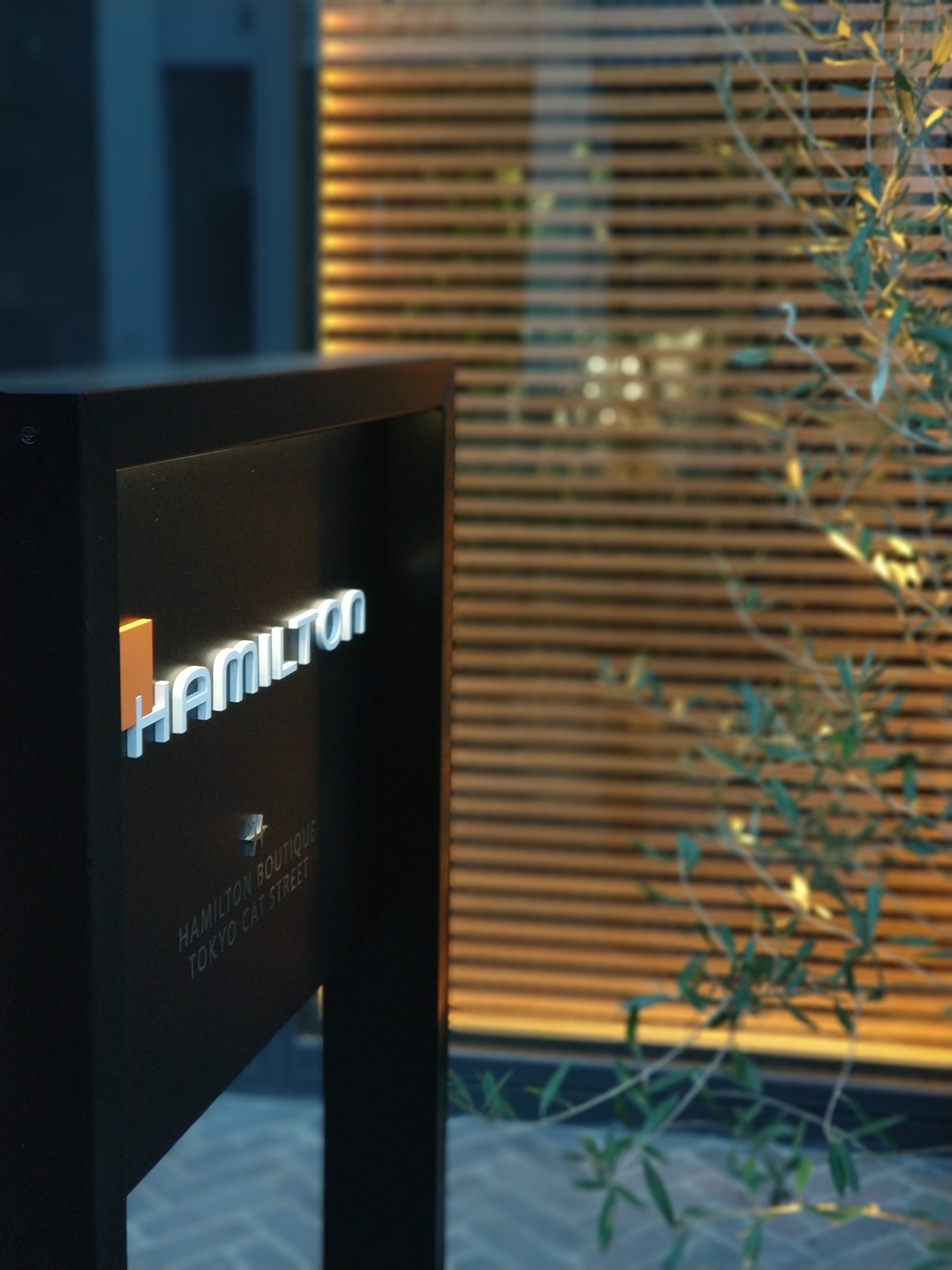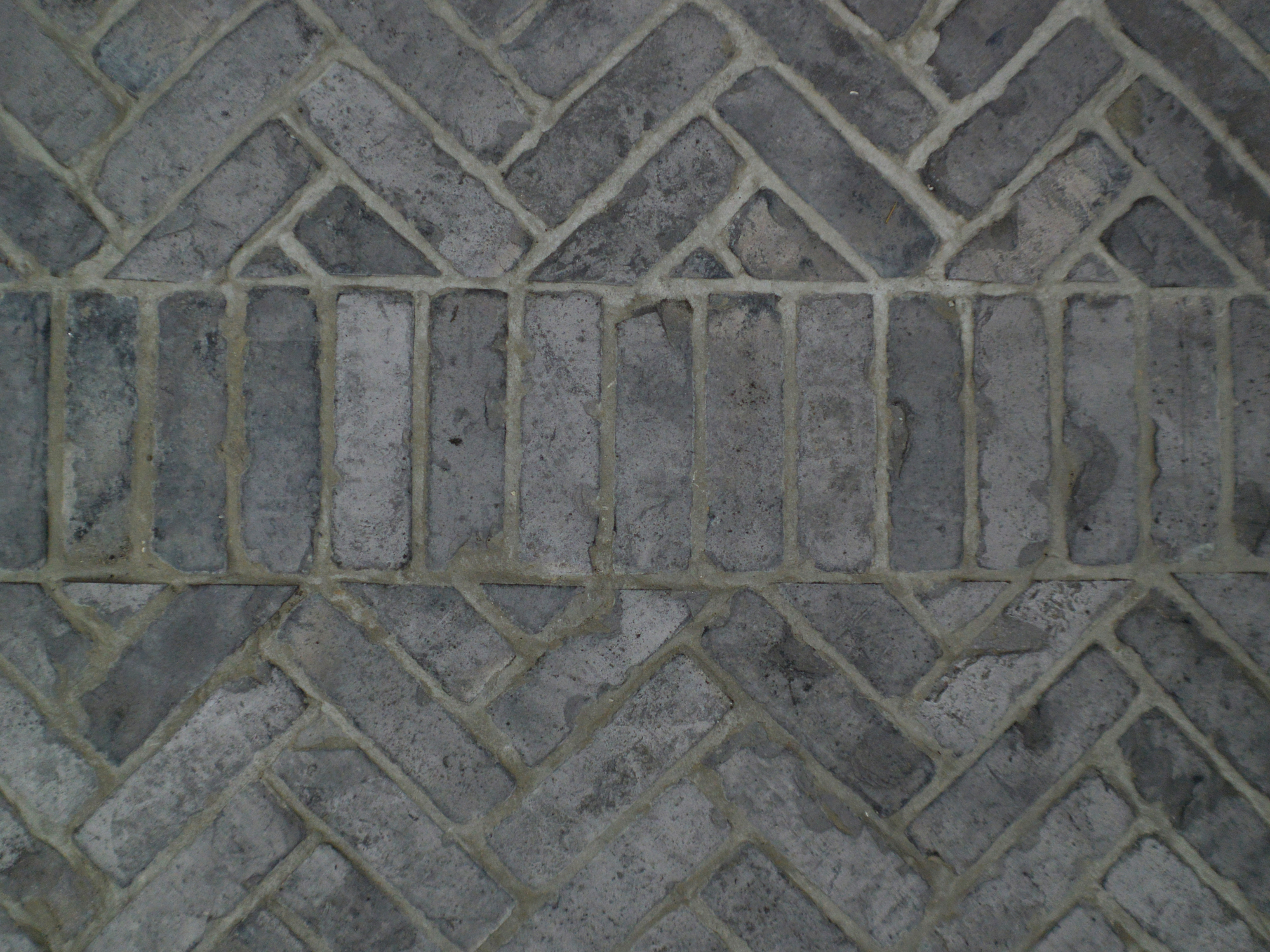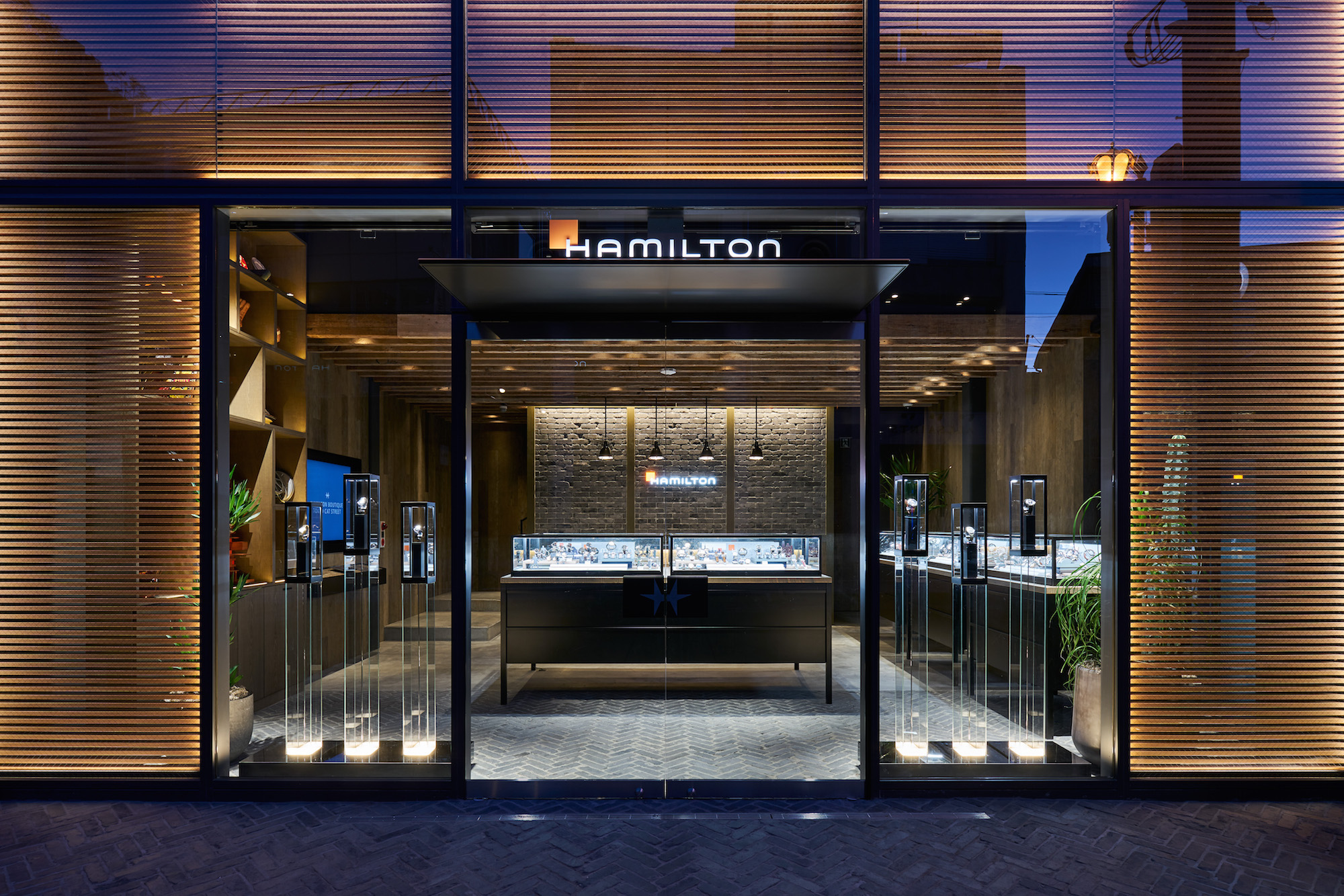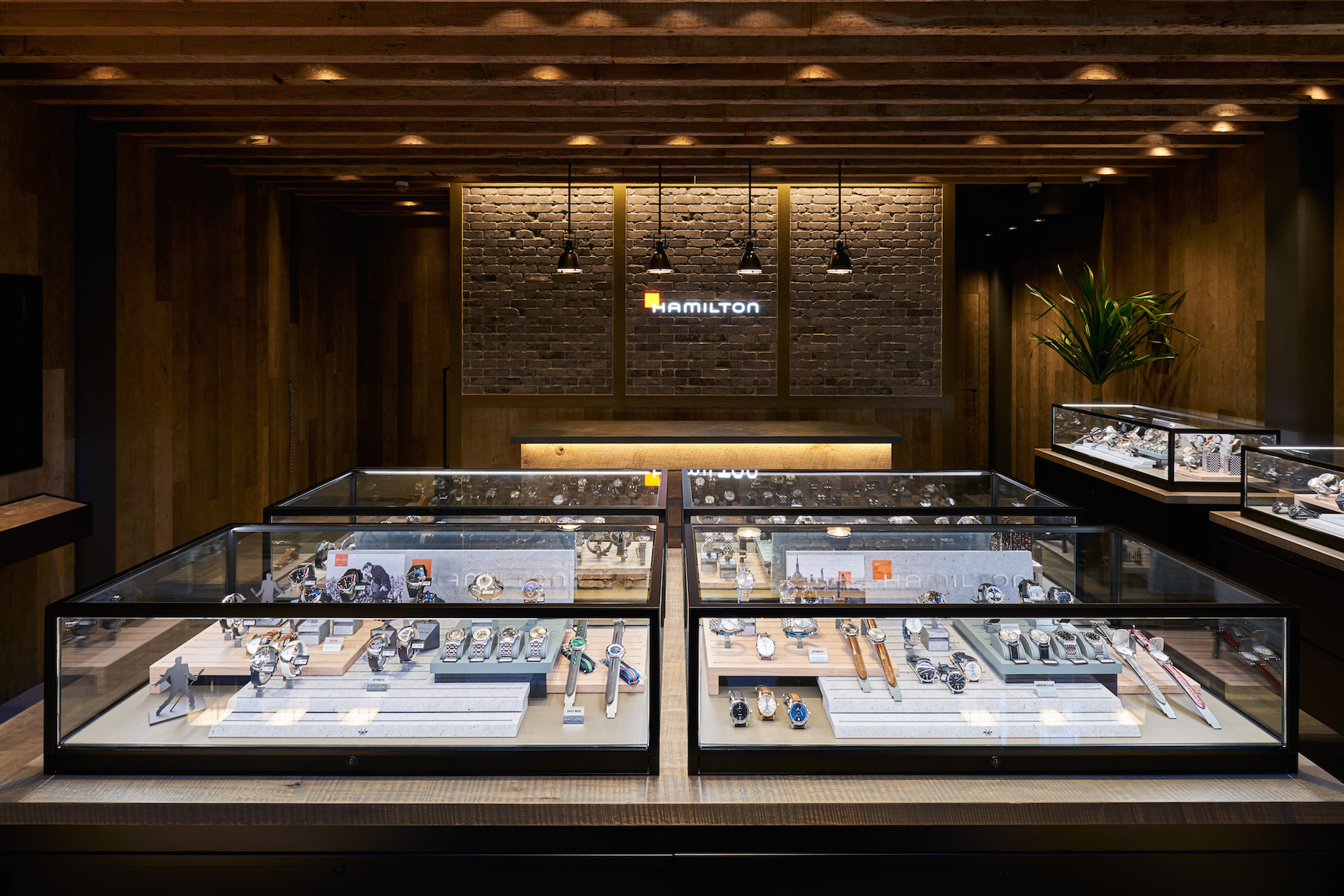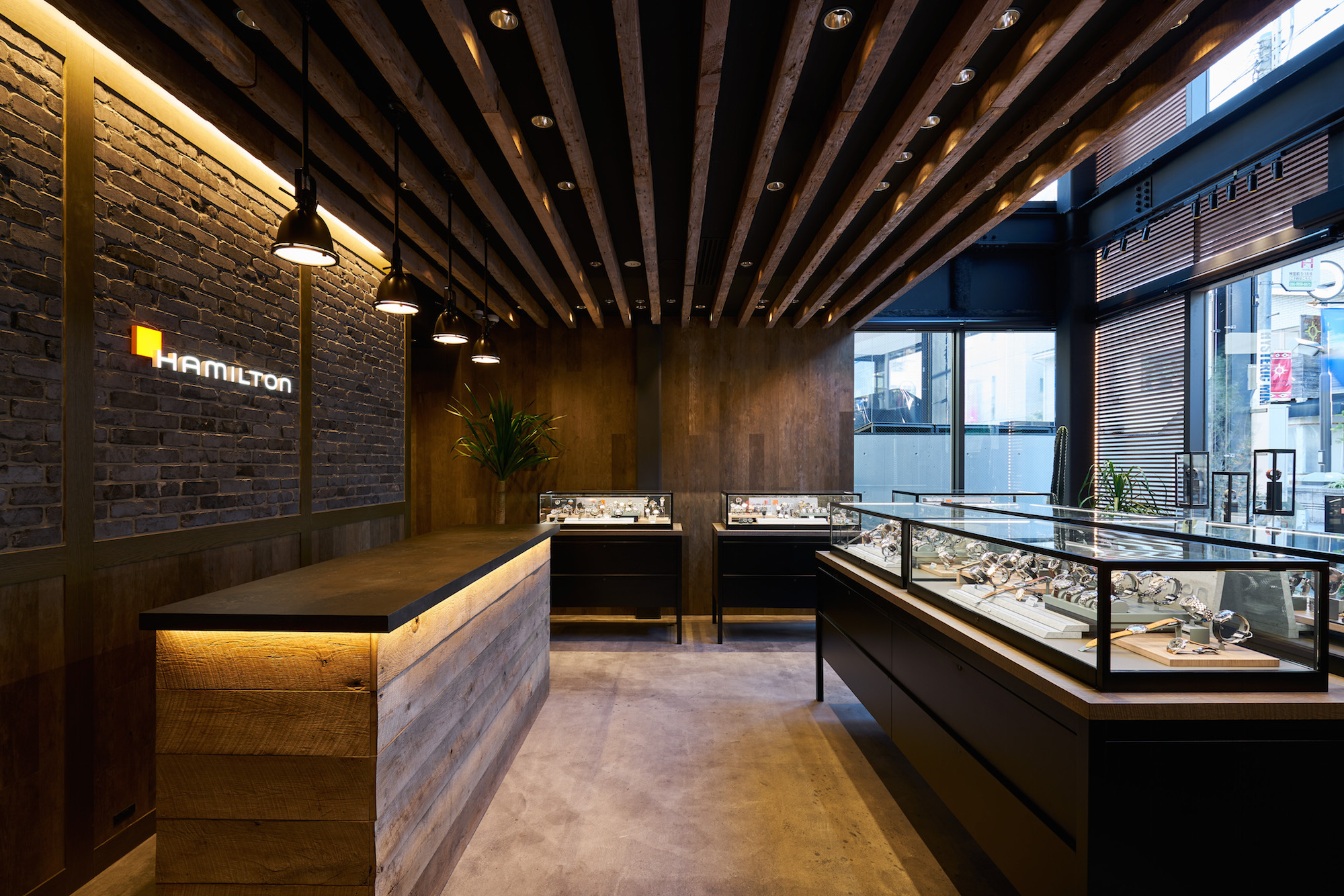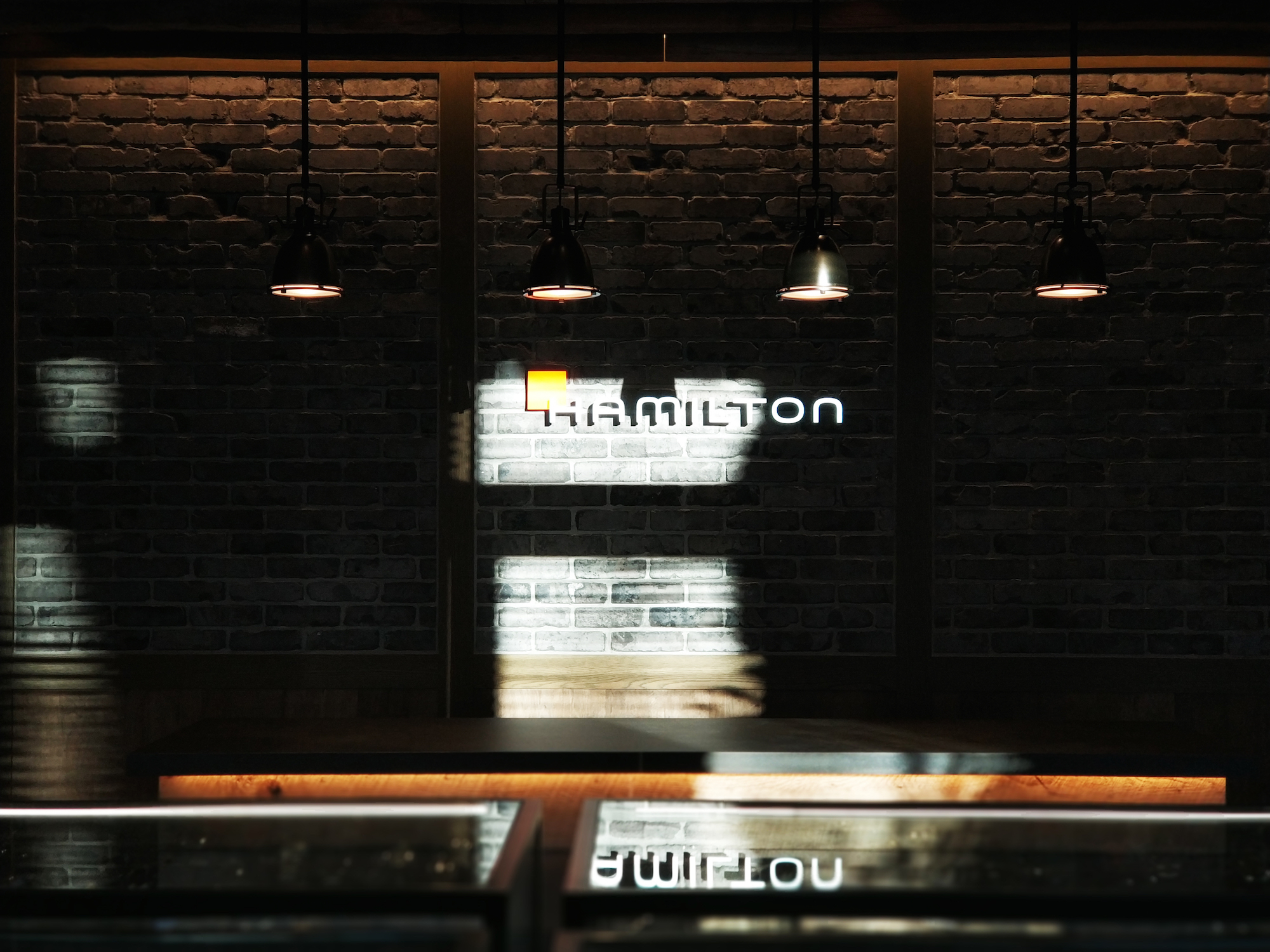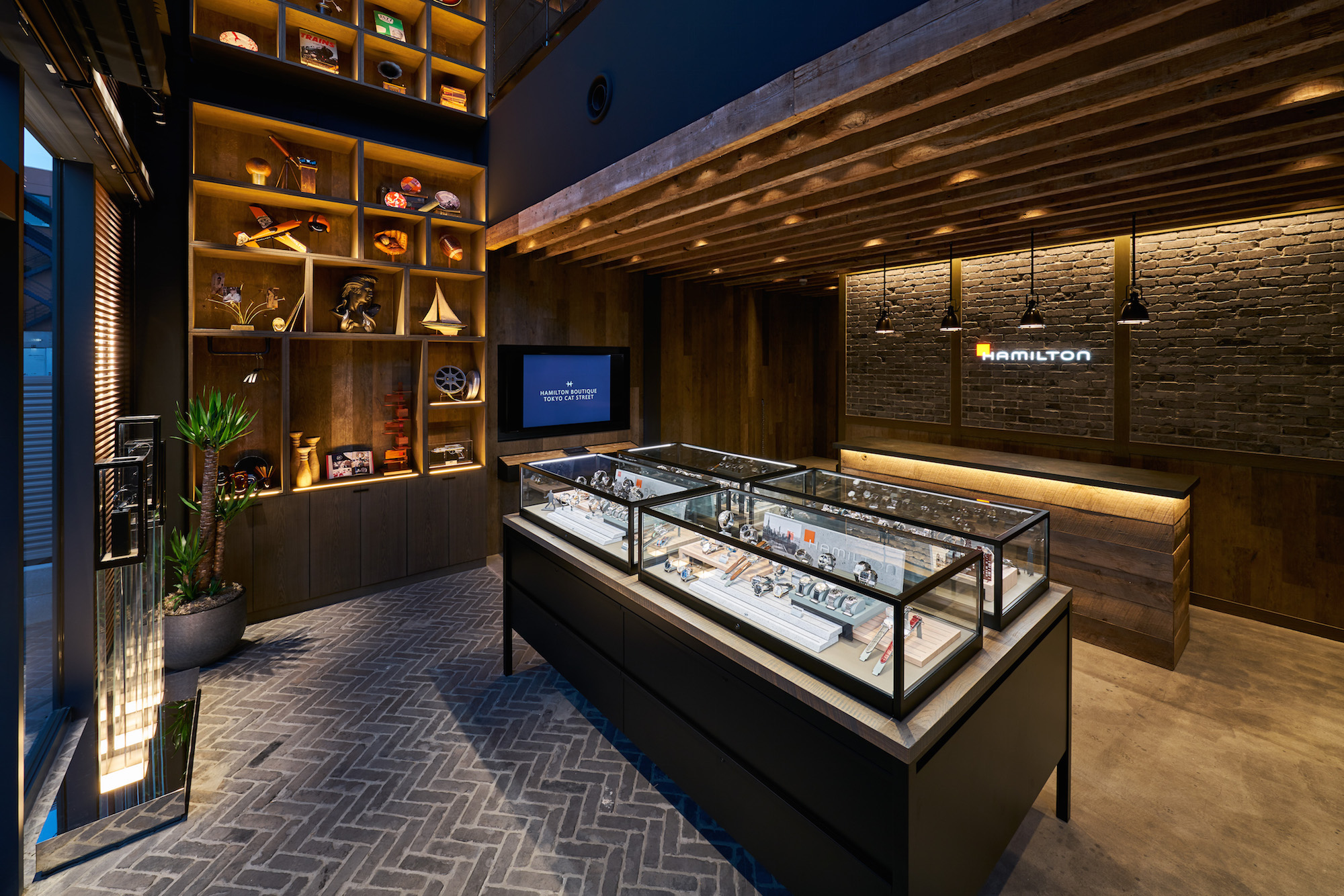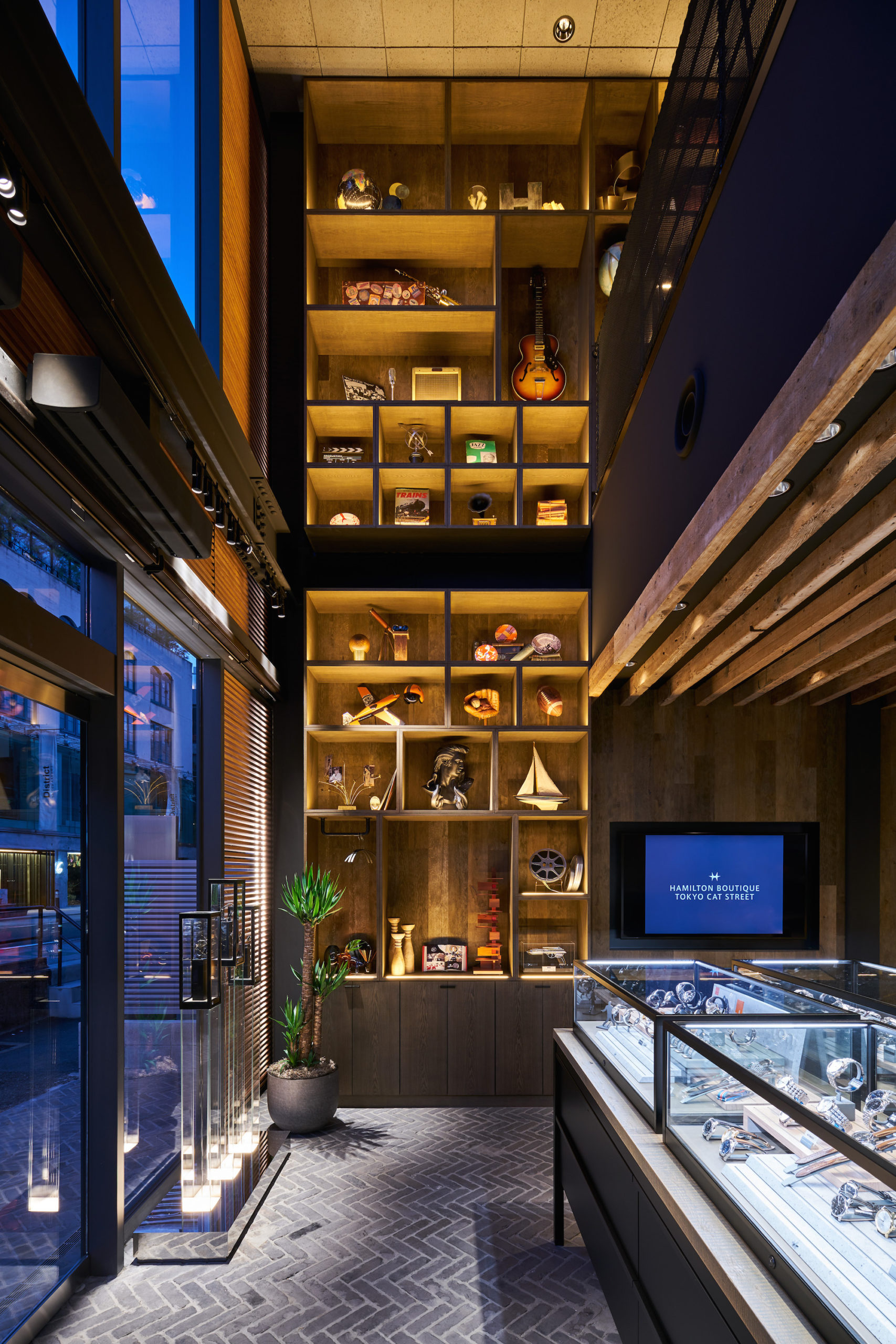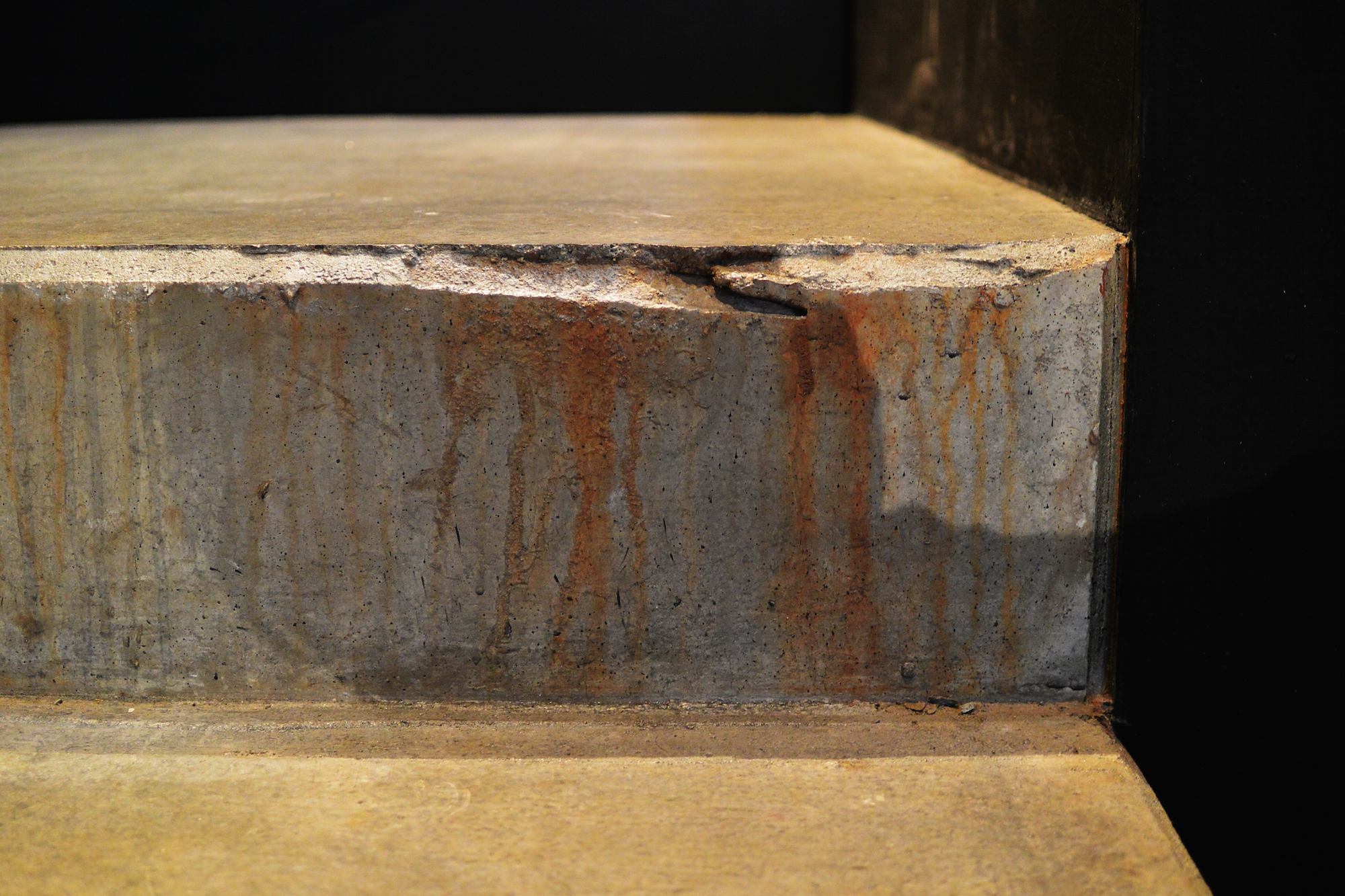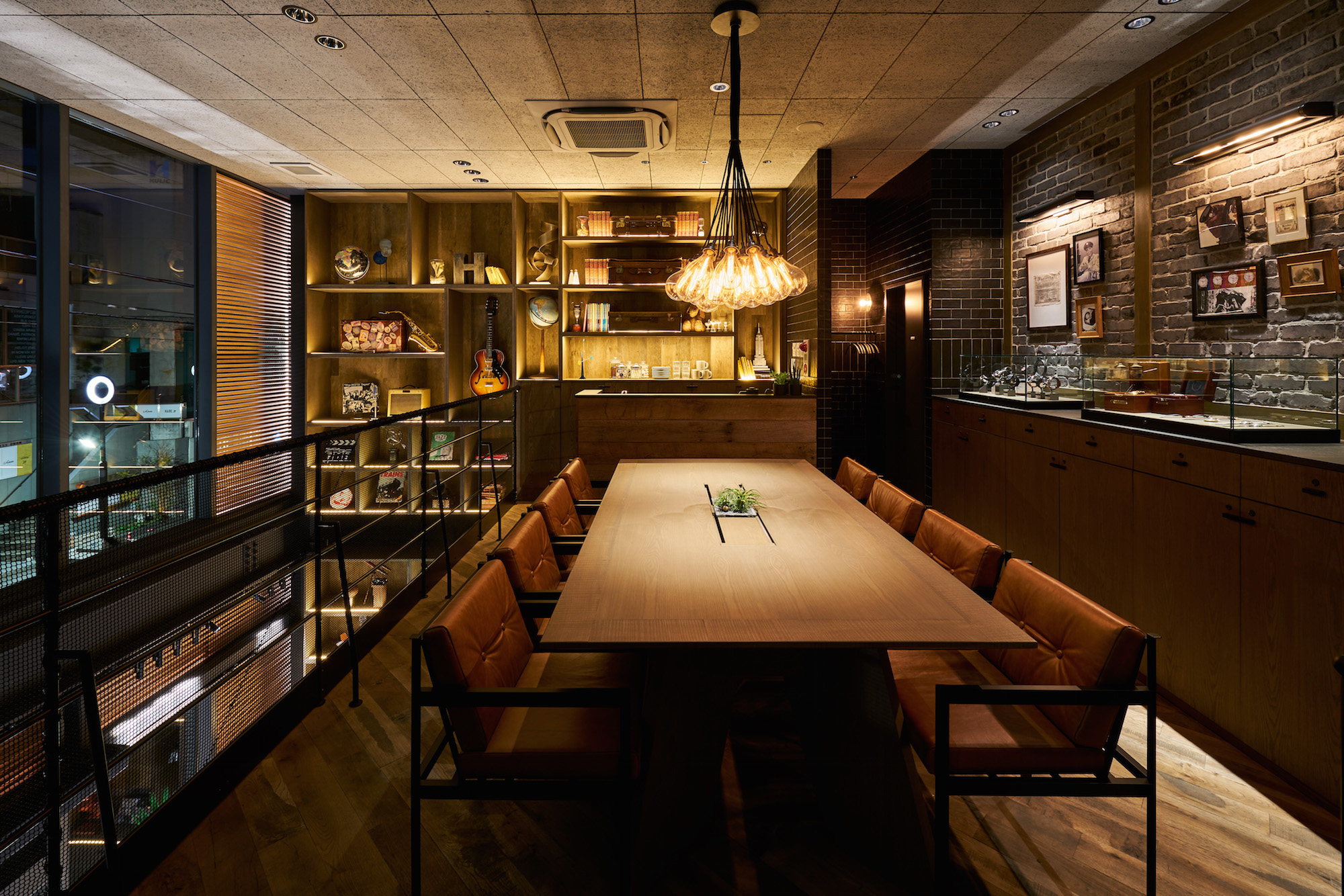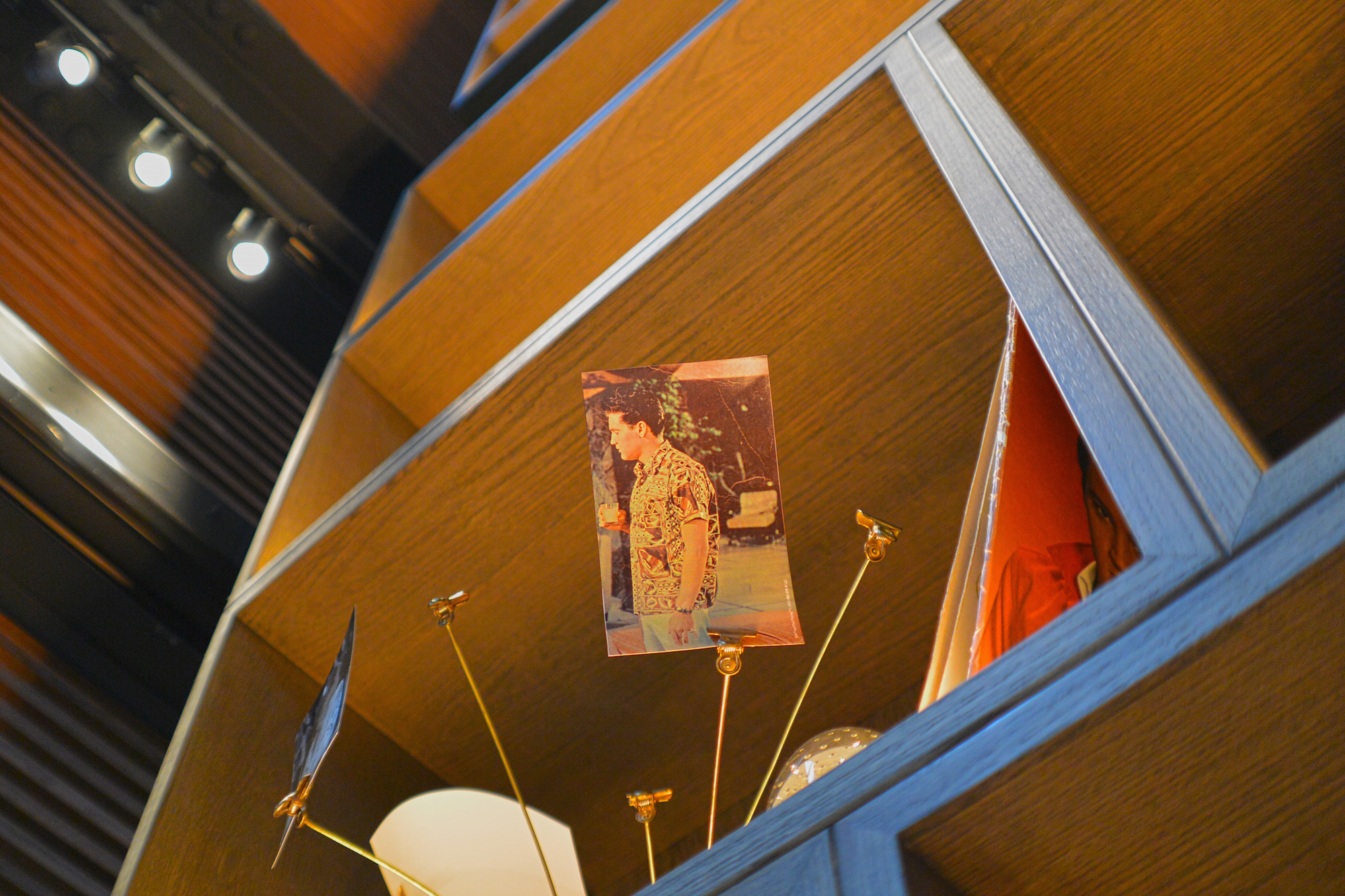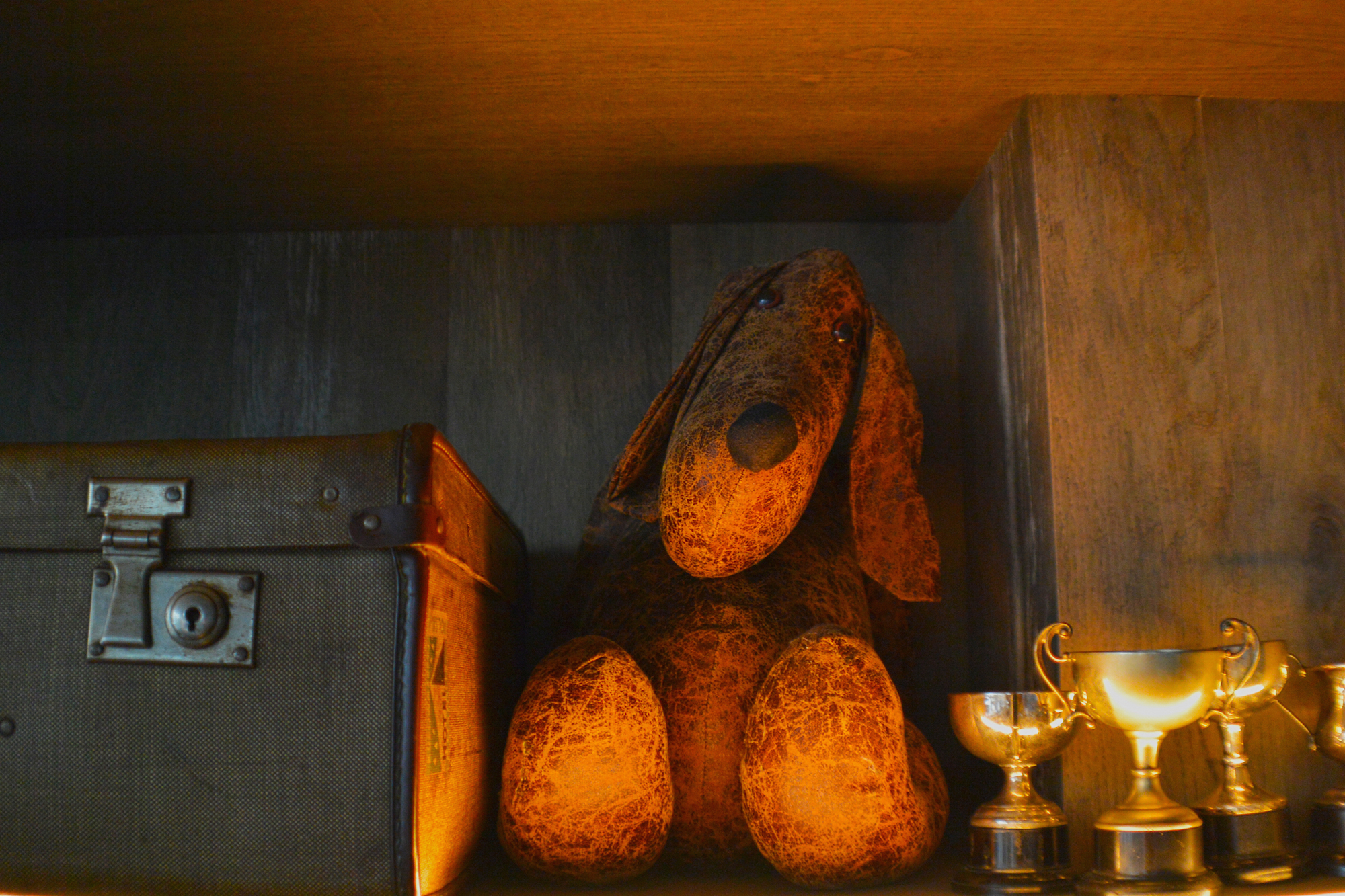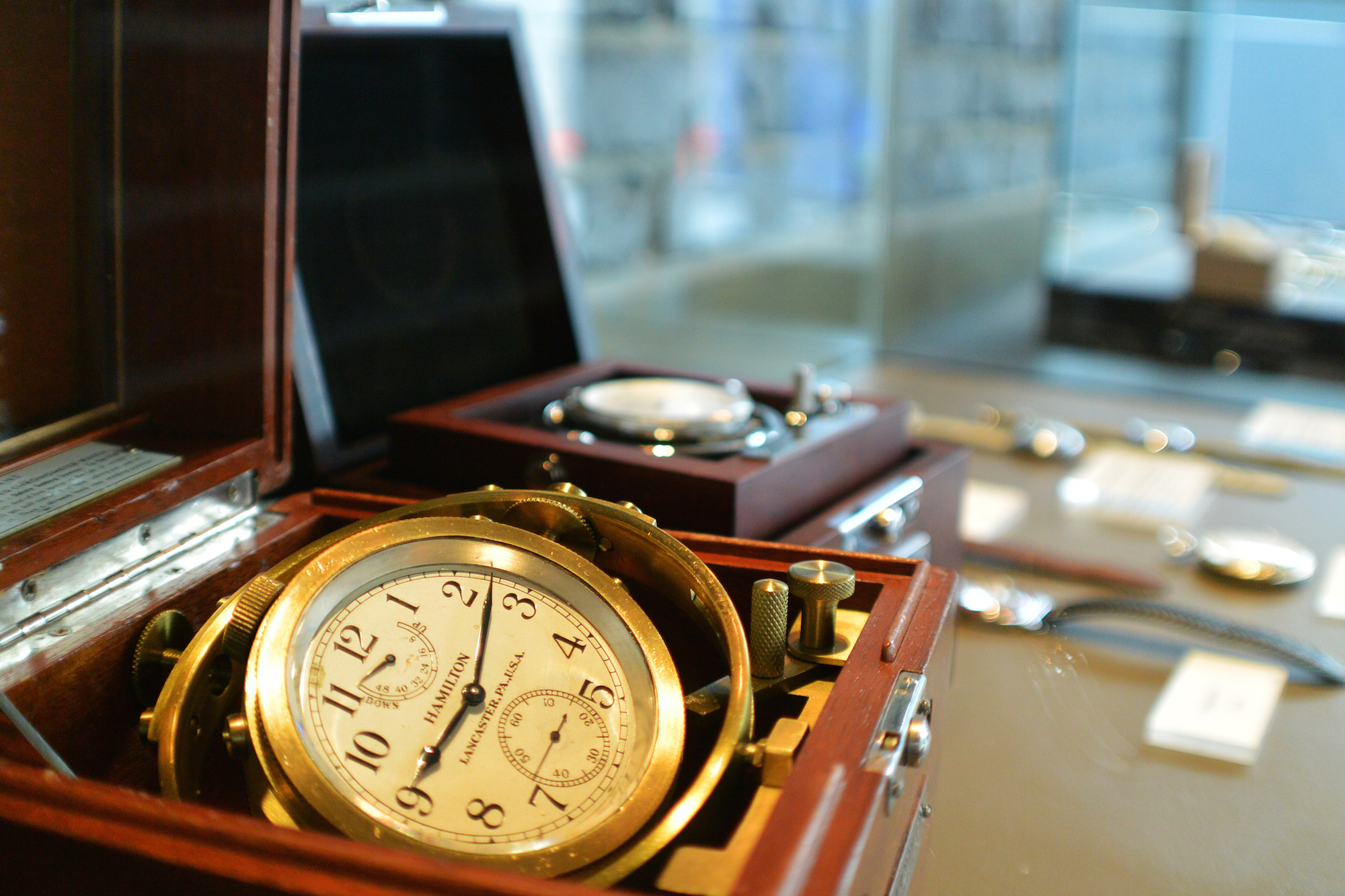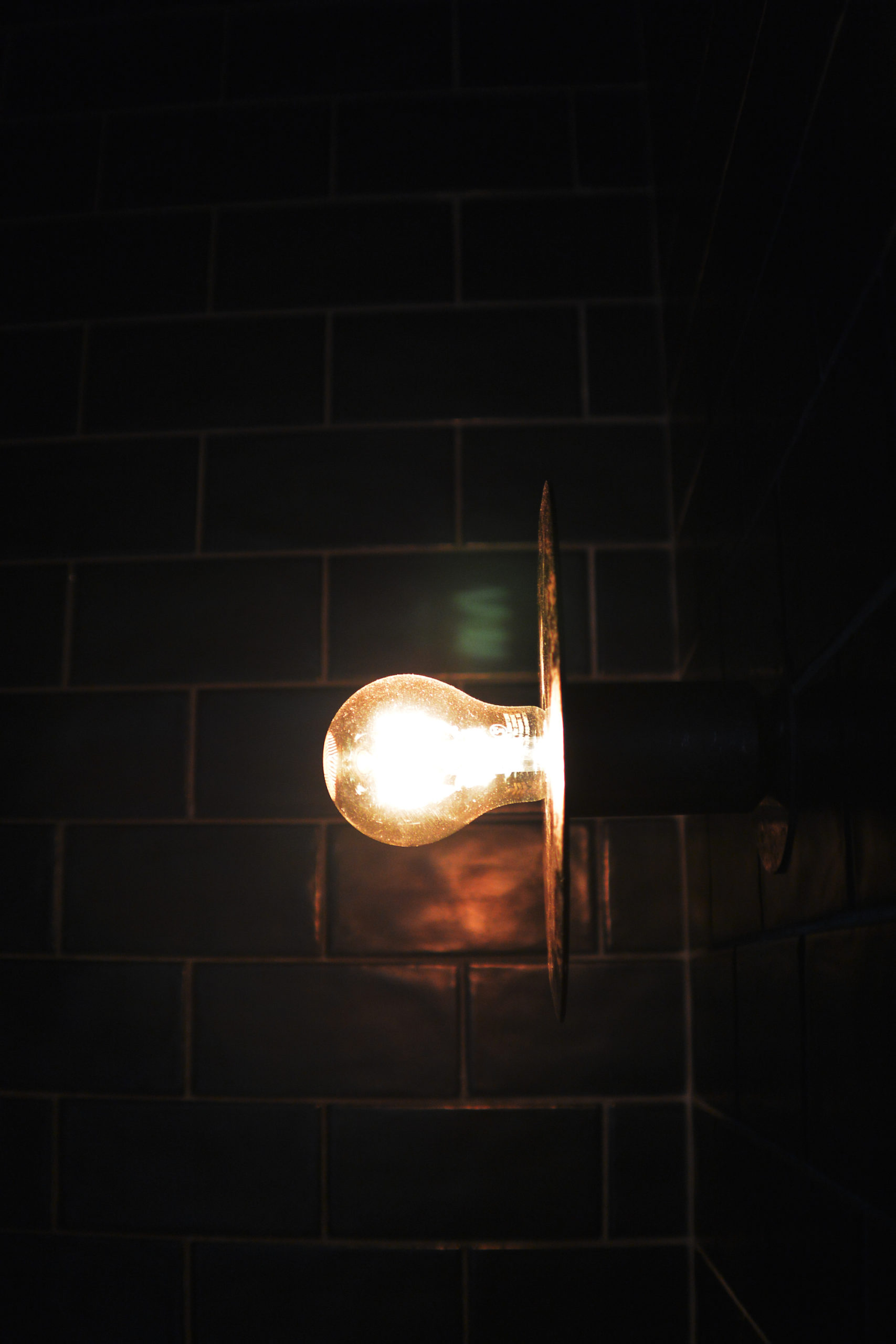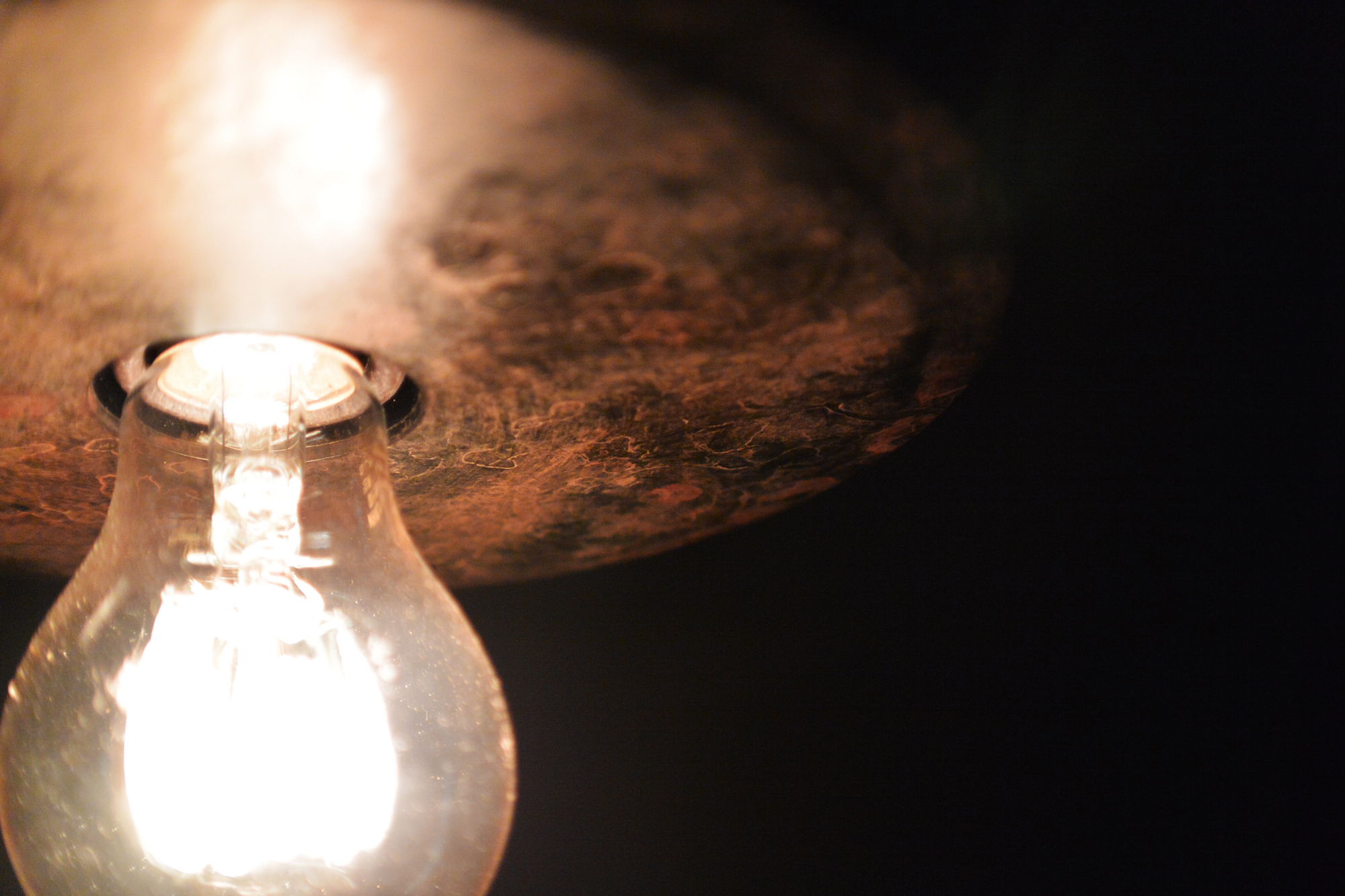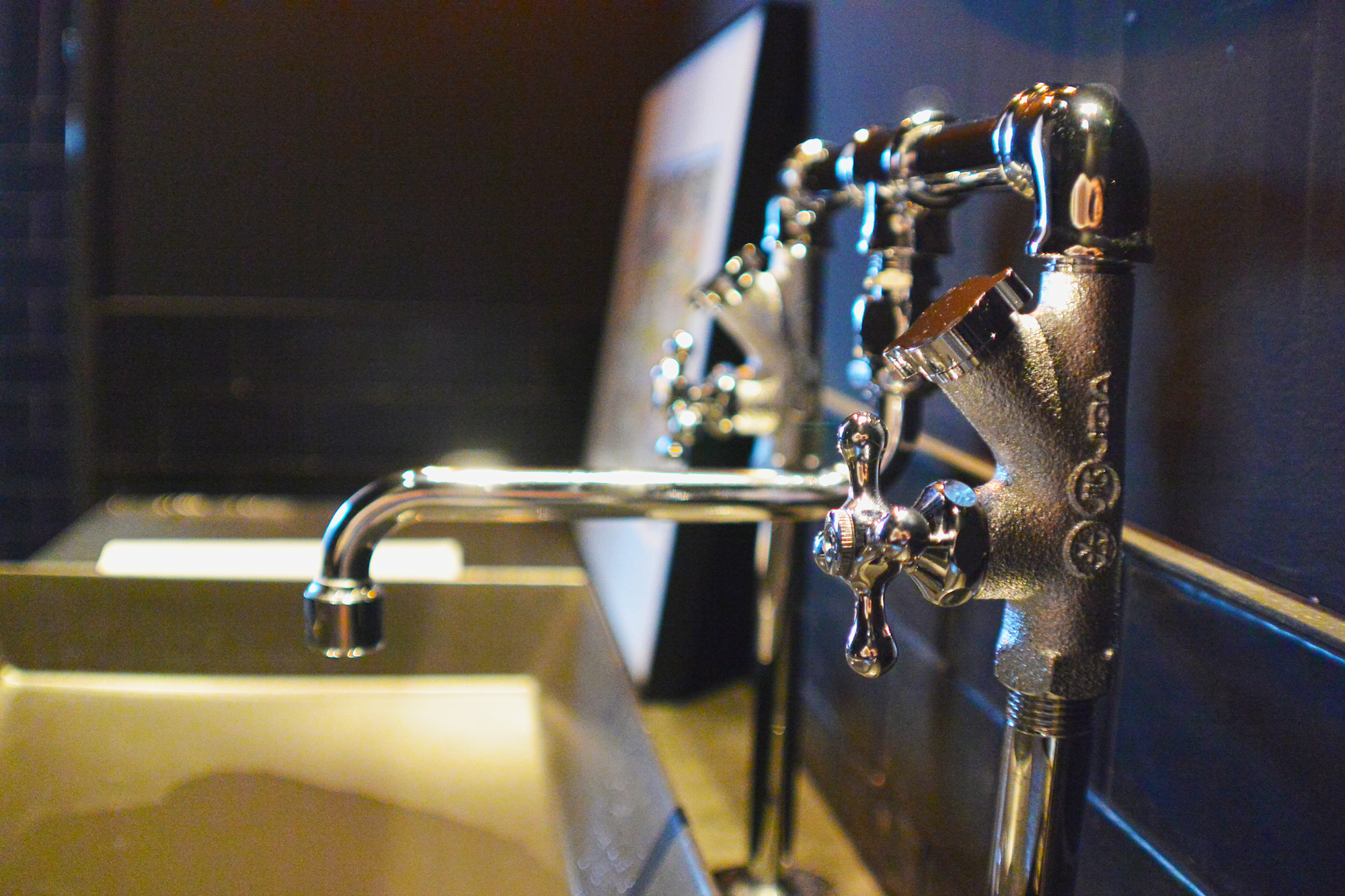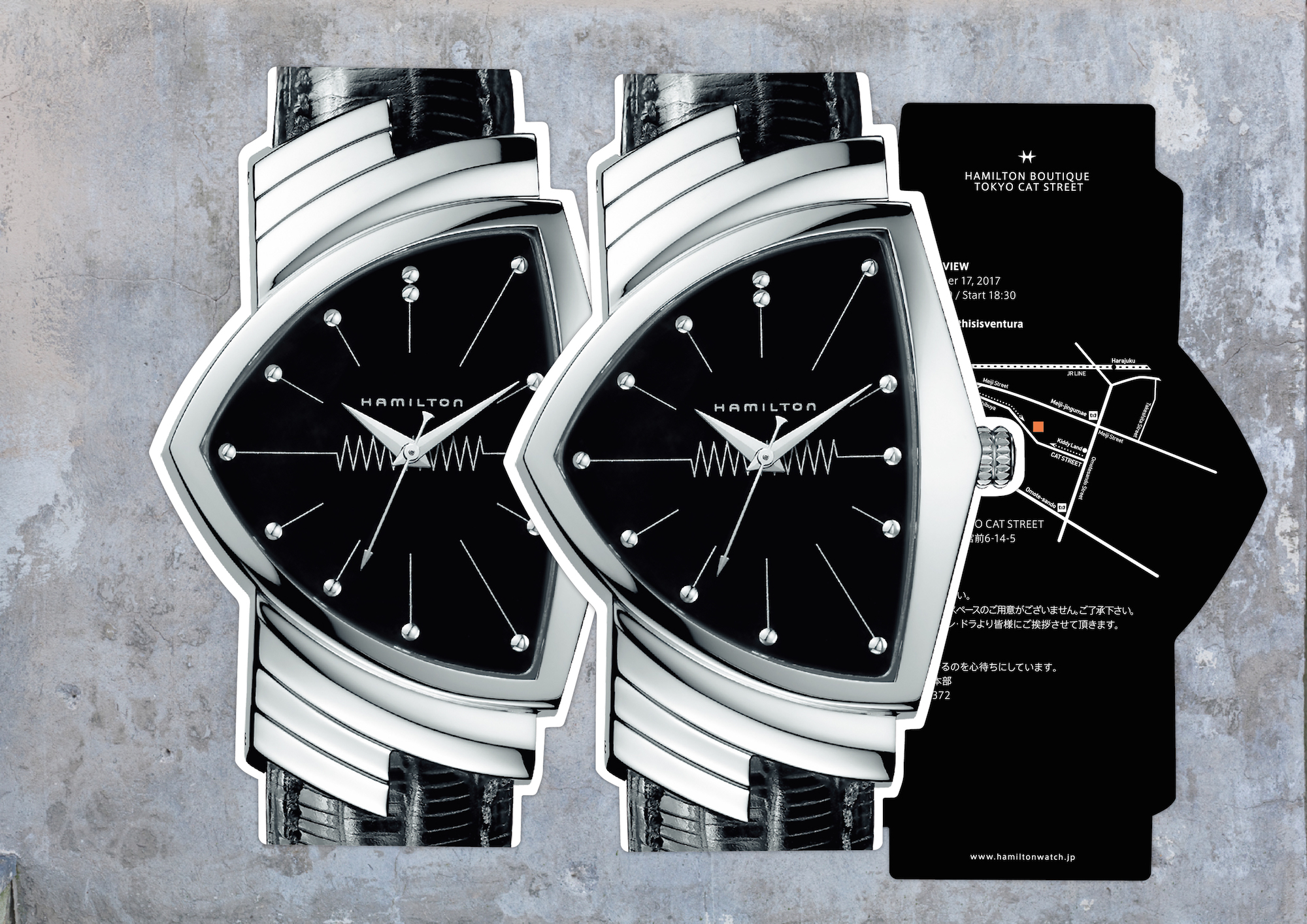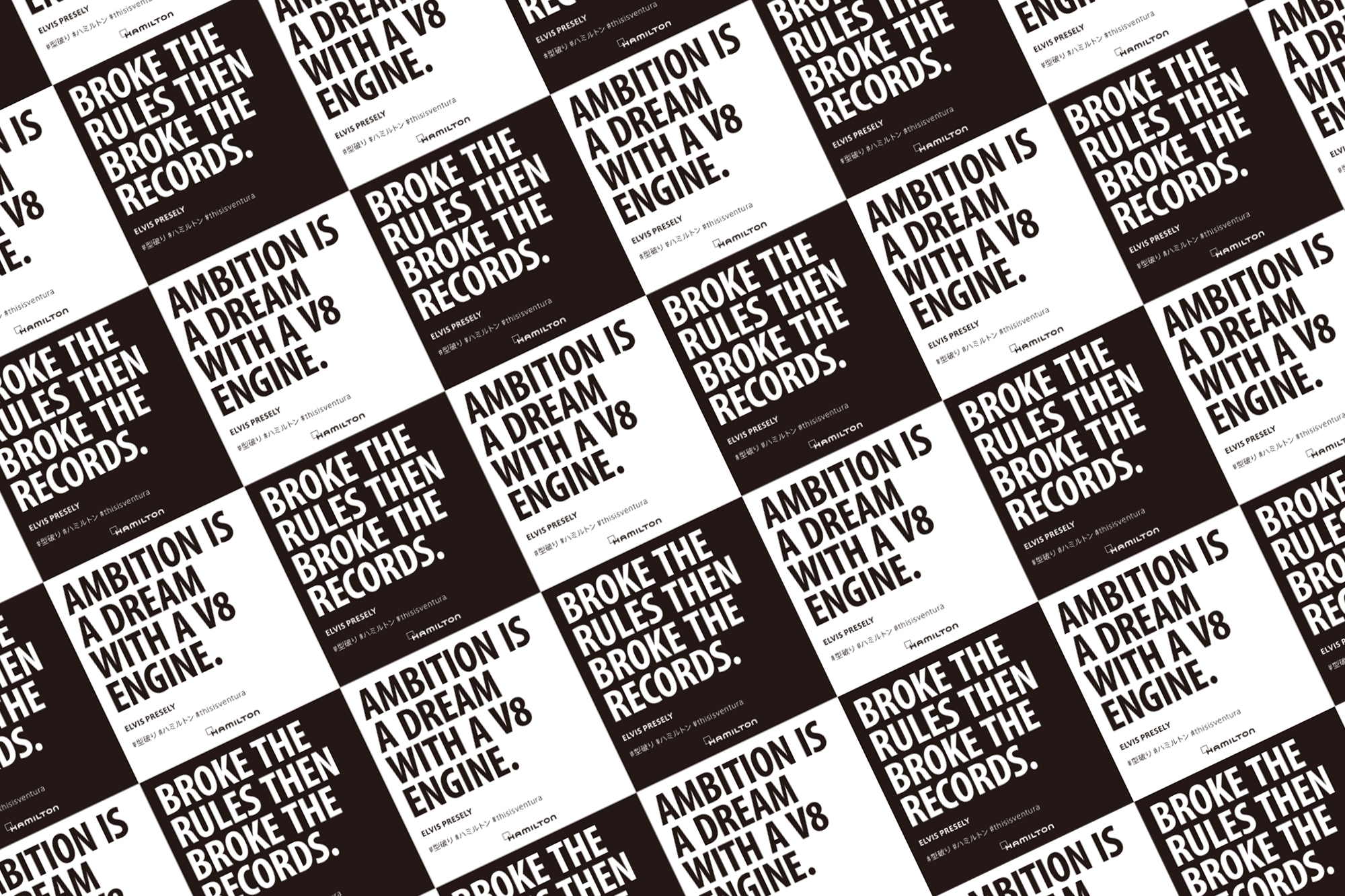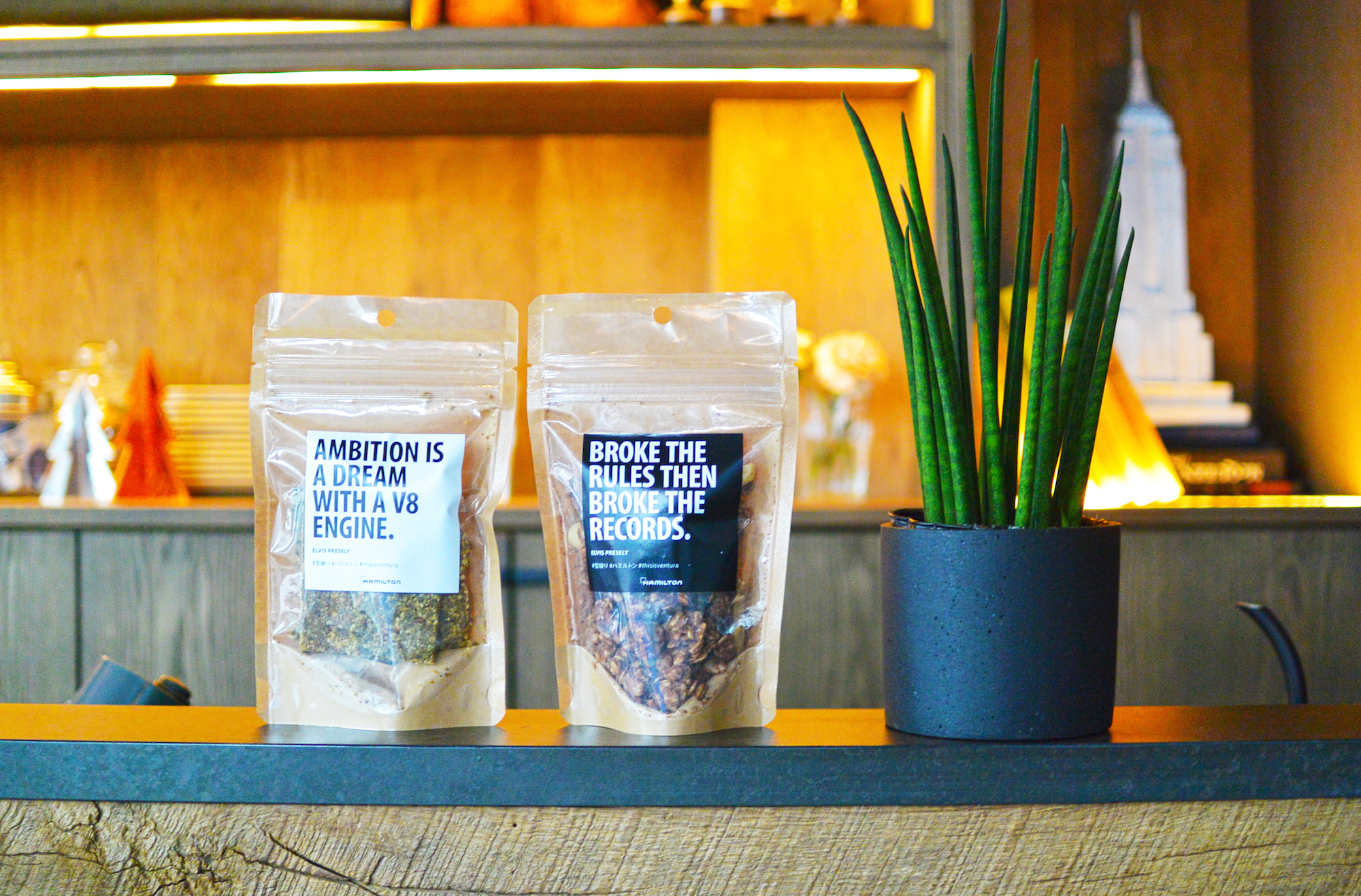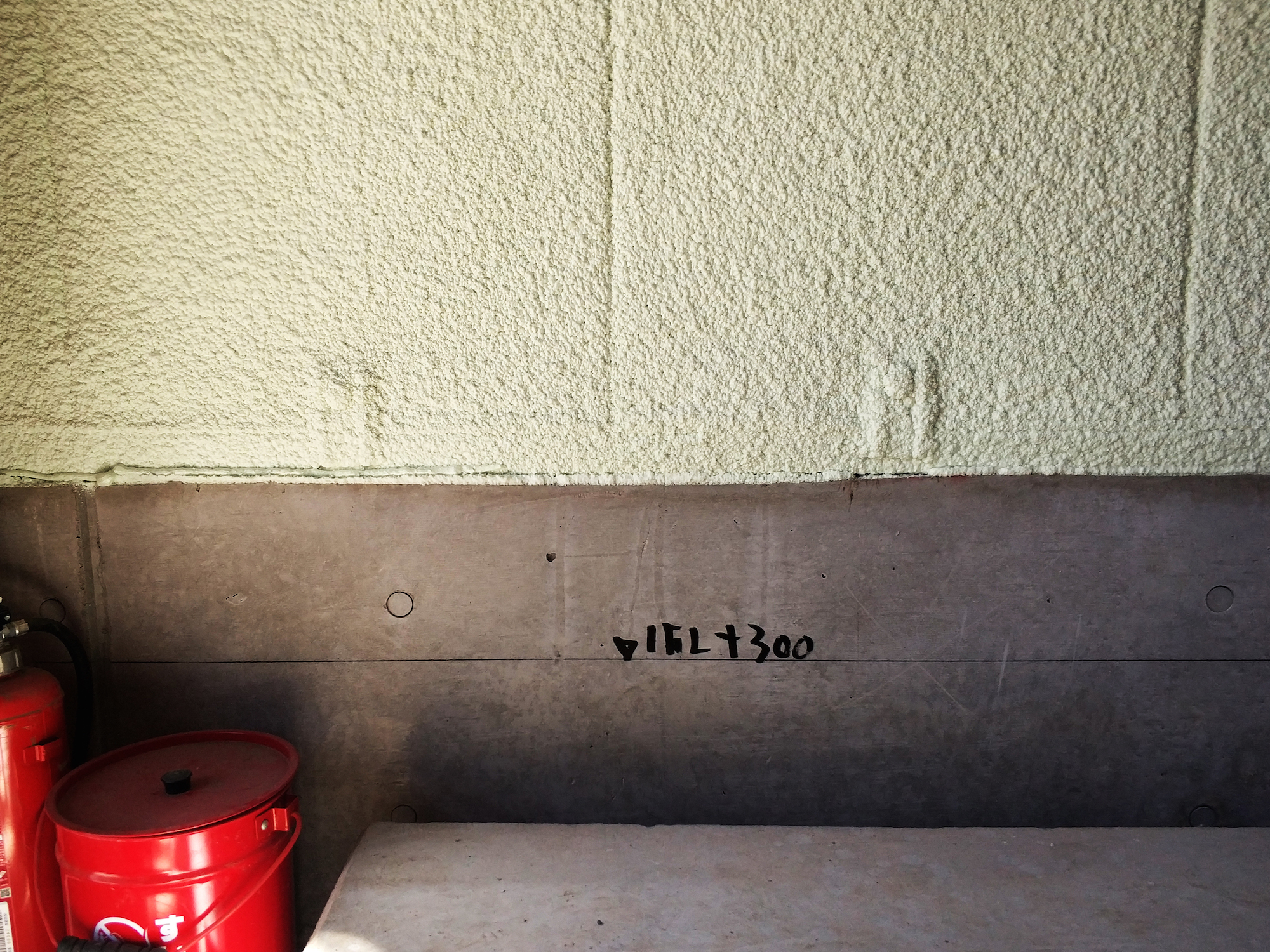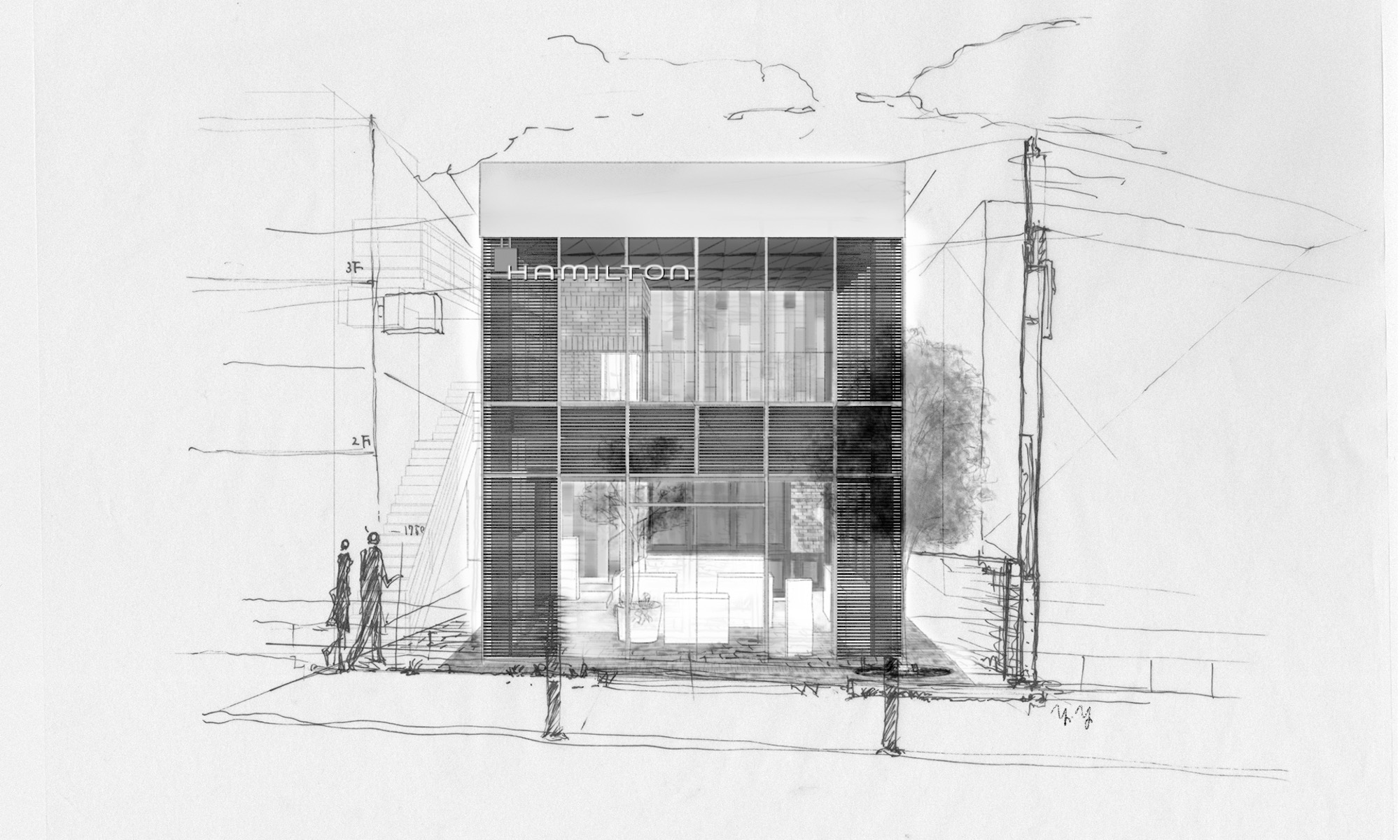 Brief: Interior, Furniture, Graphic
Location: Shibuya, Tokyo
Size: 58.93 sqm
Lighting Plan: BRANCH LIGHTING DESIGN
Art Styling: Yello.LLC, RIKKI SATO

#ハミルトンブティック東京キャットストリート


The first global flagship store, Hamilton Boutique Tokyo Cat Street, has been launched in Japan.
The so-called Cat Street is a tiny winding lane that connects the neighborhood of luxurious brand shops in Aoyama and the world-renowned cacophonic energy of Shibuya. Taking this cultural crossing as a backdrop, the store was constructed to; represent the signature style through its façade; inherit the brand's DNA through the interior; and, harmonize all that with the immediate city scape.
The premise is mainly consisted of the main building, yet a subtle garden welcomes the guests at the front. When stepping inside, one would enter a vast open-ceiling space, which sleekly coalesces the atmosphere of the Cat Street with the interior properties. This represents the aesthetics of Teioku ichinyo: considering the interior and the exterior as one. A wooden louver that takes on the shape of an H, the brand logo, is installed on the south-facing façade. This shadow-inflecting object is placed in order to experience various reflections of sunlight during the day and throughout the seasons.
In terms of the interior design, the building has attentively tapped into various textures of the materials used throughout the building, and have carefully integrated the different colour, touch, texture and the warmth that the materials retain.
Japan made antique brick is used for the main floor. In addition, by adopting the same herringbone pattern from the Cat Street to inside of the entrance, the space, again, blenders the interior and the exterior to maintain its spatial obscurity. Also, the wooden interior design which is mainly consisted of fir and spruce emphasizes the atmosphere in contrast to the warm and rustic interiors, the displayed furniture is mainly composed of glass and steel. At first, they give one an impression of mechanical bluntness, yet, in essence, the delicate frames are developed to maximize the allure of the products.